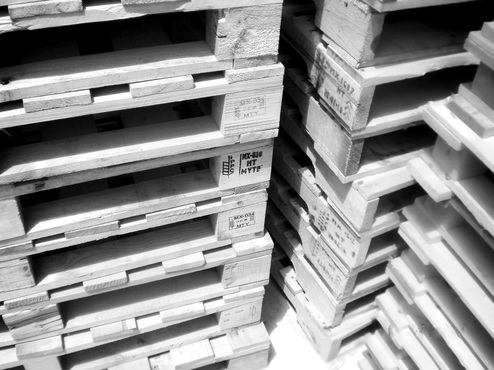 Pallet and Skids
We produce a variety of new, used, recycled and re-manufactured pallet: wing, reversible,
skids, block; Stringers can be stenciled with your specified markings; stringer ends can be colored
coded to assure accurate application within your operation; wood pallets, stringer pallets, notched pallets,
4-way pallets, 2-way pallets, single wing pallets, double wing pallets, heat-treated pallets, lumber,
hardwood pallets, deck board, spec 48x40, top deck, bottom deck
Custom Pallets
Cut-To-Size Components
Custom size pallets built to your exact specifications.
Just email us your size and/or specification sheet.
Crates and Boxes
We can build crates and boxes of many sizes and specifications.
Buying Pallets
We also buy used pallets and will buy your pallets at a fair market price.
Contact us for a quote or some pallet samples.

Office: 972.285.1162